Level measuring device for each application
01.

Radar Level Transmitters (FMCW)
Radar
Contactless radar level transmitters are now one of the most widely used technologies in level measurement as they can measure in the most sophisticated conditions. KROHNE was the first company to represent radar for industrial measurement in 1989 based on FMCW technology.
Wide Spectrum
Suitable for measuring liquids and solids. Can measure in most difficult conditions with the existence of dust, vapor or foam. Available in 6, 10, 24, 80 GHz to suit the special process conditions of every application.
For all industries
KROHNE OPTIWAVE models have been developed to meet each industry requirements, whether high accuracy up to ±2 mm in oil & gas, measurement in very narrow tanks with agitators in milk industry, special drop antenna to avoid product buildup in cement, special antenna materials that can withstand very corrosive conditions in chemical manufacturing or models with heating jacket required in heated tanks in fertilizers production. 
Remote converters
A true remote converter version that is 100% equivalent to the compact version with very long distances up to 100 m and without the need for special cables .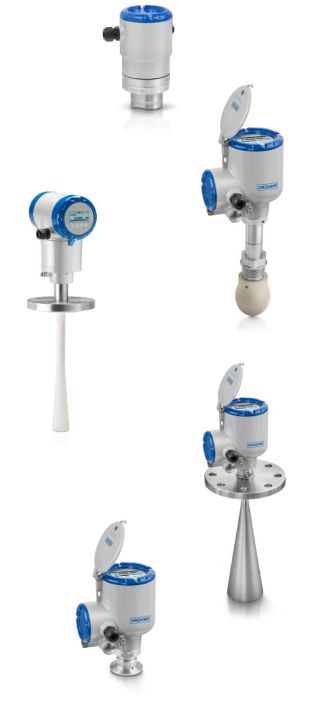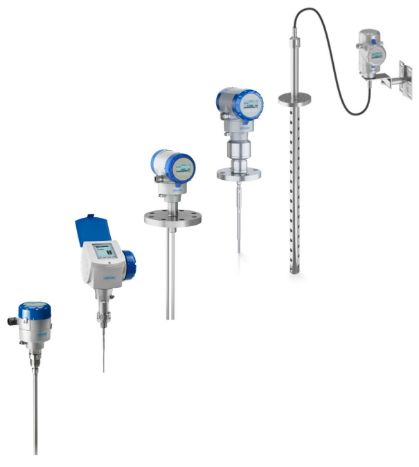 02.

guided-wave radar level transmitters (TDR)
Guided-wave Radar
RMS offers KROHNE guided-wave radar level transmitters based on technology, who are pioneer in guided radar TDR technology.
Comprehensive selection
KROHNE manufactures all types of probes, single cable, dual cable, coaxile, single rod and dual rod in all types of materials (stainless, hastelloy, PTFE, ...) to fit in each customer special requirements. Customized dimensions and unique materials can also be offered according to process special needs.
Most reliable
KROHNE OPTIFLEX guided radar transmitters can offer the highest accuracy ±2 mm, interface measurement, measure in tank lengths up to 60 m, and special model for dynamic gas compensation. Models for very high pressure or temperature.
remote converter
RMS offers KROHNE guided radar level transmitters with remote option that is 100% equivalent to the compact version with very long distances up to 100 m and without a need for special cables.
03.

ultrasonic Level Transmitters
Ultrasonic
Non-contact level measurement of liquids, bulk and solids.
for different process conditions
Multiple models for different heights (5, 8, 15 m), resistant materials for transducers and process connections, and can be delivered with hazardous area approvals. Option for either 2-wire or 4-wire transmitter.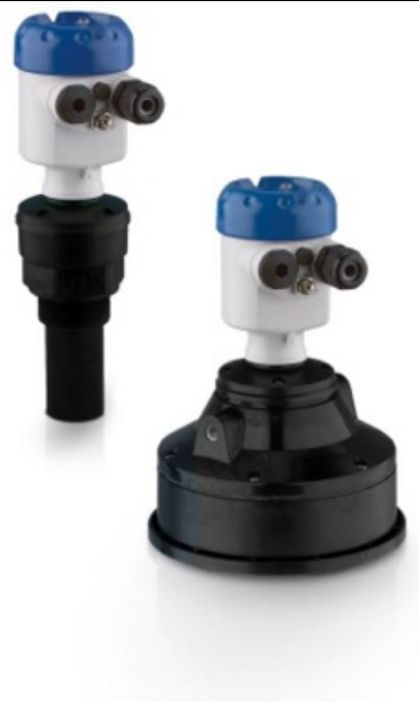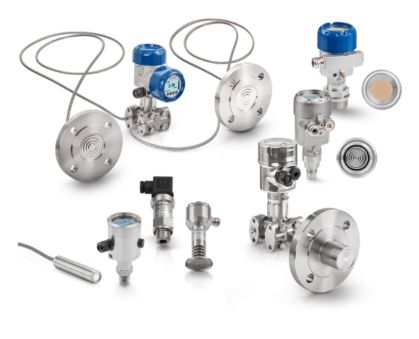 04.

Pressure Level Transmitters
Hydrostatic
Pressure level transmitters is one of the old technologies in level measurement, yet, it is still used in many applications. RMS completes its level product program with KROHNE pressure level products.
Large choices
From ultra-compact OPTIBAR P 1010 and the submersible version OPTIBAR LC 1010 up to differential pressure OPTIBAR DP 7060 with diaphragm seals and capillary tubes.
For all conditions
Diaphragm seals and process connection material suitable for abrasive, corrosive, high temperature and hygienic requirements. Can measure liquid level, density, or interface. Not affected by process conditions, such as foam, agitators or boiling surfaces.
05.

Level Indicators
Level Gauges
Mechanical displacers and magnetic by-pass float level gauges are very old level measuring principles; yet, they remain preferable choice for several process requirements.
Magnetic level gauges
KROHNE is a leader in this area. Its devices are made of robust material with IP68 as standard protection. The magnetic by-pass gauges have extensive material choice (PP, PVC, Hastelloy, stainless steel, ...), optional adjustable switches and transmitter,  can be integrated with radar or guided radar. Also special versions available for high temperature or high pressure installations.
Displacers
RMS can now offer two types of displacers from KROHNE, either spring-based or torque-based. Both has wide material selection and high accuracy. There are models for high temperature up to +400°C or high pressure up to 400 barg.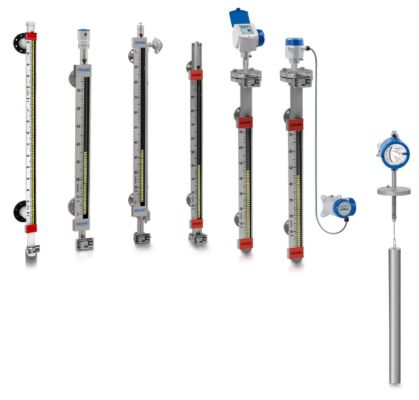 06.

Other Sensors, Level Switches, Accessories
Other Sensors & Switches
RMS offers KROHNE vortex flow meters, which can measure liquids, gases, and steam with several options and capabilities that make the vortex attractive option in some of the challenging applications
Potentiometric transmitters
Suitable for measurement of level for viscous liquids and pastes with relatively-low conductivity > 50 μS/cm. With measuring range 0.2...3 m / 1...9.8 ft. It is not sensitive to build-up and foam.
Vibration & Capacitance Level Switches
Fork level switches for use in liquids and solids. Also models available for extreme pressure, temperature or hazardous areas. Adjustable lengths and several mounting options. Also capacitance level switches can be provided for food & beverage and pharma industries.
Top-mounted float Level Switches
Bühler manufactures float level sensors for tank top-mounting with option of 4..20 mA and adjustable contacts output. Integrated temperature sensor option with analogue and contact outputs for both temperature and level. Air breather and breather clogging indicator options.
Level Accessories
Level signal conditioners, field IP68 surge protectors suitable for hazardous area as well, level indicators with relay outputs. Also available verification tool OPTICHECK that can be purchased or delivered as a service by RMS Services team.
More about RMS verification service